Towards a Strategy of Continuing Education and Open Educational Resources – Egypt OER Strategy Forum
30 November 2016
About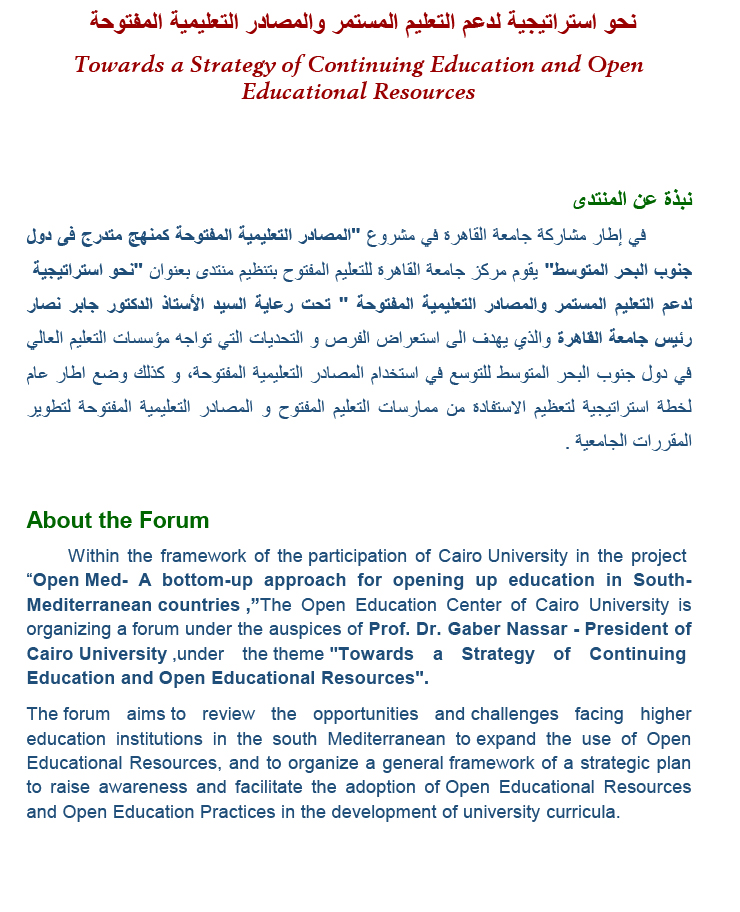 Programme
The Programme can be downloaded as a PDF document
Date
30th November 2016, 9:00-17.00
Venue
Faculty of Engineering
Cairo University
Orman-Giza
Postal code 12613
Resources
How to participate
Participants can freely join at the venue posted above. Feel free to send an email to info@openmedproject.eu to let us know that you will participate or to ask for further information.
On social media we will be using the hashtag 
 #openmedproject feel free to join the conversation there as well.
If you can not make it to Cairo, we invite you to contribute to the Open Revision of the OER Regional Agenda:
Participate to the Open Revision of the OER Regional Agenda
Contacts
Elsayed Tag Eldin, Irene Fahmy, Cairo University
General Inquiries <info@openmedproject.eu>
Post-event Post